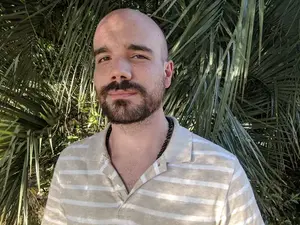 Introduction
I am Luke Smith and this is my webpage. There's a lot here, so thanks for stopping by!
On this webpage…
Subscribe to my
RSS feed for updates.
Or see them by topic:
Recent articles
Other sites of mine!
📚LindyPress.net: Buy rare, out-of-print books.

LandChad.net: Tutorials for easily setting up websites and services.
NotRelated.xyz: My much-beloved podcast.
LARBS.xyz: My installable GNU/Linux system or Artix/Arch Linux.
🍲Based.Cooking: I hated every other recipe site, so I made my own without frills.
🧙Mutt Wizard: A lightweight, keyboard-centric email system with offline mail.
Github: With other software and projects.
📽My Videos. Also available on
YouTube and
Odysee.
Buttons
Clickable old-school web buttons with links, just for fun. Some fan made.