Luke Smith's Webpage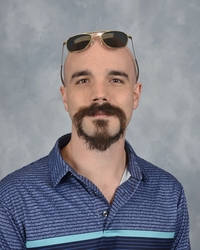 👉 IMPORTANT. 👈
I'm Luke Smith. I'm primarily known for a YouTube channel with a focus on technology and technology-adjacent topics although this is only a small part of what I spend my time in. I additionally keep all my videos archives on my self-hosted PeerTube instance so you can watch them without the snooping eyes of Google.
I maintain an installable Linux system called LARBS
.
I have a podcast called Not Related!
.
Somehow I recently signed myself up to do a recipe site here: 🍲 Based.Cooking, due to this video and then this video. You can submit a recipe and contribute on the Git repository.
Topics
Donate
Everything I do on the internet I give away for free and I only write free software. Donate to ensure my independence and non-shill status for years to come. See my full donation page for more.
Bitcoin (BTC QR): bc1qyvkzw7hrtp9ecxd2pa3w7p5dfg09tv6jfrs0df
Monero: (XMR QR) 48jewbtxe4jU3MnzJFjTs3gVFWh2nRrAMWdUuUd7Ubo375LL4SjLTnMRKBrXburvEh38QSNLrJy3EateykVCypnm6gcT9bh
Get Updates via RSS
RSS feeds for me, my podcast, my videos and YouTube channel respectively.
https://lukesmith.xyz/rss.xml
https://notrelated.xyz/rss
https://lukesmith.xyz/peertube
https://lukesmith.xyz/youtube