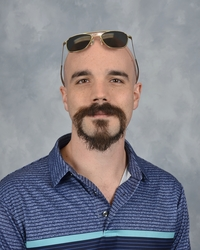 🏞️ In My Network
My installable GNU/Linux dotfiles running suckless software on Artix Linux
My Podcast on numerous actually important topics. See this if new.
The programs and scripts I maintain for public consumption.
A tutorial site to help you set up your own website and self-hosted services.
A minimalist, adfree and unintrustive recipe website I maintain now.
Reprinted, reinvigorated and hard-to-find classical and medieval works.
📜 Writings
Get updates via RSS
https://lukesmith.xyz/rss.xml
https://lukesmith.xyz/peertube
https://odysee.com/$/rss/@Luke/70
https://notrelated.xyz/rss
BTC: (QR) bc1qw5w6pxsk3aj324tmqrhhpmpfprxcfxe6qhetuv
XMR: (QR)

48jewbtxe4jU3MnzJFjTs3gVFWh2nRrAMWdUuUd7Ubo375LL4SjLTnMRKBrXburvEh38QSNLrJy3EateykVCypnm6gcT9bh

Paypal, Venmo, Uphold or Zelle money to luke@lukesmith.xyz