This is a list of the books in my personal library. If you have any questions or want me to review any of them, email me (luke@lukesmith.xyz).
I haven't read every book here, nor do I own all the books I've read or like. I also don't necessarily like all the books I own.
Check out my podcast, Not Related! for some book reviews and other things. Books I've talked about in one way or another in the podcast will have a link to that episode.
🆕 LindyPress.net Books
Note that now I am reprinting out-of-print works at LindyPress.net. You can buy any of these books yourself if you'd like. (Most of them are pretty exclusive in that I'm the only one reprinting them.)
(These are at the top since I don't know if anyone has given them Library of Congress numbers, and I suppose as an ad.)
A-BD: General Works, Philosophy, Logic, Speculative Philosophy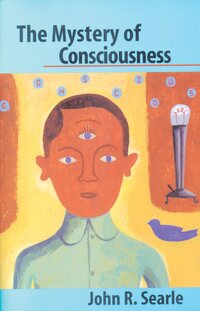 Bacon, Francis – Novum Organum

(AC1)

Plotinus – The Six Enneads

(AC1)

Grolier Incorporated – The Encyclopedia Americana

(AE5)

Clucas, Philip – Wonders of the World

(AG243)

Gould, Rupert T. – Enigmas

(AG243)

Gould, Rupert T. – Oddities

(AG243)

Reader's Digest – Strange Stories, Amazing Facts: Stories That Are Bizarre, Unusual, Odd, Astonishing, and Often Incredible

(AG243)

Ruoff, Henry W. – The Volume Library: A Concise, Graded Repository of Pratical and Cultural Knowledge Designed for Both Instruction and Reference

(AG5)

Hofstadter, Douglas and Dennett, Daniel – The Mind's I

(B29)

Plato and Aristophanes – Four Texts on Socrates: Plato's Euthyphro, Apology, and Crito, and Aristophanes' Clouds

(B316)

Nietzsche, Friedrich – The Anti-Christ

(B3313.A8)

Nietzsche, Friedrich – The Birth of Tragedy and The Case of Wagner

(B3313.G42)

Nietzsche, Friedrich – Beyond Good and Evil

(B3313.J43)

Nietzsche, Friedrich – On the Genealogy of Morals and Ecce Homo

(B3316.N54)

Plato – The Dialogues of Plato

(B358)

Aristotle – The Basic Works of Aristotle

(B407)

McKeon, Richard – Introduction to Aristotle

(B407)

Ayer, Alfred Jules – Language, Truth & Logic

(B53)

Epicurus – Letters and Sayings of Epicurus

(B570.E5)

Popper, Karl – The Open Society and Its Enemies: Volume I: Plato

(B63)

Popper, Karl – The Open Society and Its Enemies: Volume II: Hegel & Marx

(B63)

Boethius – The Consolation of Philosophy

(B659.C2)

Wilson, Edward O. – Consilience

(B72)

Ferm, Vergilius – A History of Philosophical Systems

(B72)

Gilson, Étienne – History of Christian Philosophy in the Middle Ages

(B72)

Yates, Frances A. – Giordano Bruno and the Hermetic Tradition

(B783.Z7)

Searle, John – The Mystery of Consciousness

(B808.9)

Kaufman, Walter – Existentialism: From Dostoevsky to Sartre

(B819)

Mercier, Hugo and Sperber, Dan – The Enigma of Reason

(B833)

Kant, Immanuel – Critique of Practical Reason

(B2773.E5)

Boorstin, Daniel J. – The Lost World of Thomas Jefferson

(B878)

Copi, Irving – Introduction to Logic

(BC108)

Bergmann, Merrie and Moore, James and Nelson, Jack – The Logic Book

(BC135)

Patterson, Stephen and Borg, Marcus and Crossan, John Dominic – The Search for Jesus: Modern Scholarship Looks at the Gospels

(BC2555.5)

Clark, Gordon H. – Logic

(BC71)

Popper, Karl – Conjectures and Refutations: The Growth of Scientific Knowledge

(BD241)
BF-BL: Psychology, Aesthetics, Ethics, General Religion, Mythology, Rationalism
Freud, Sigmund – Civilization and its Discontents

(BF173.F682)

Sugrue, Thomas – The Story of Edgar Cayce: There Is a River

(BF1027.C3)

Kramer, Heinrich and Sprenger, James – Malleus Maleficarum (The Hammer of the Witches)

(BF1569.A2)

Fowden, Garth – The Egyptian Hermes: A Historical Approach to the Late Pagan Mind

(BF1591)

Evola, Julius – The Hermetic Tradition: Symbols & Teachings of the Royal Art

(BF1611)

Three Initiates – The Kybalion

(BF1611)

Yates, Frances A. – The Rosicrucian Enlightenment

(BF1623.R7)

Slater, Lauren – Opening Skinner's Box

(BF198.7)

Jaynes, Julian – The Origin of Consciousness in the Breakdown of the Bicamerial Mind

(BF311)

Pinker, Steven – Blank Slate

(BF341)

Bremner, John – Mensa IQ Workout

(BF431.3)

Kahneman, Daniel – Thinking, Fast and Slow

(BF441)

Gigerenzer, Gerd – Rationality for Mortals: How People Cope With Uncertainty

(BF442)

Carnegie, Dale – How to Win Friends & Influence People

(BF637.S8)

Skinner, B. F – Beyond Freedom and Dignity

(BF698.9.C8)

Miller, Alan S. and Kanazawa, Satoshi – Why Beautiful People Have More Daughters

(BF698.95)

Murphy, Gardener – Psychological Thought from Pythagoras to Freud

(BF81)

Rand, Ayn – The Virtue of Selfishness

(BJ1474)

Mencken, H.L. – Treatise on Right and Wrong

(BJ71)

Harris, Sam – Free Will

(BK1461)

De Santillana, Giorgio & von Dechend, Hertha – Hamlet's Mill: An Essay Investigating the Origins of Human Knowledge and Its Transmission Through Myth

(BL304)

Hamilton, Edith – Mythology

(BL310)

Frazer, James George – The Golden Bough: The Roots of Religion and Folklore

(BL310)

Narasimhan, Chakravarthi V. – The Mahabharata: An English Version Based on Selected Verses

(BL1138.22)
BM-BX: Specific Religions and Theology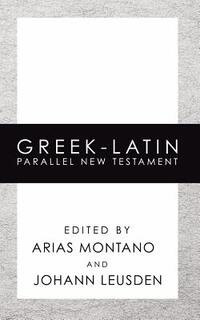 Shanks, Hershel – The Dead Sea Scrolls: After Forty Years: Symposium at the Smithsonian Institution

(BM487)

'תְּהִלַּת ה

(BM675/D3)

Blavatsky, Helena Petrovna – The Key to Theosophy

(BP561)

Blavatsky, Helena Petrovna – The Voice of Silence

(BP561)

Wright, Stuart – Armageddon in Waco

(BP605.B62)

Newman, John Henry – The Grammar of Assent

(BR100)

Lewis, C. S. – Mere Christianity

(BR123)

Lewis, C. S. – The Screwtape Letters

(BR125)

Bailey, Lloyd R. – Genesis, Creation, and Creationism

(BS651)

Carter, Jimmy – Sources of Strength: Medications on Scripture for a Living Faith

(BS680.C47)

Reardon, Patrick Henry – Christ in the Psalms

(BS1430.4)

Leithart, Peter J. – Solomon Among the Postmoderns

(BS1475.52)

The Voice of the Martyrs – i am n: Inspiring Stories of Christians Facing Islamic Extremists

(BR1608.5.I2)

Porter, J. R. – The Lost Bible

(BS1700)

The Books of Enoch and Book of Jubilees

(BS1830.E6)

Heiser, Michael – Reversing Hermon: Enoch, the Watchers and the Forgotten Mission of Jesus Christ

(BS1830.E7)

The New Oxford Annotated Bible

(BS191.5.A1)

The New English Bible

(BS192.A1)

Montano, Arias and Leudsen, Johann – Greek-Latin Parallel New Testament

(BS1965)

Pocket Interlinear New Testament

(BS1965)

The New International Dictionary of New Testament Theology (3 Volumes)

(BS2312)

Ἡ Καινὴ Διαθήκη

(BS2312)

Kümmel, Werner Georg – Introduction to the New Testament

(BS2330)

Aland, Kurt – Synopsis Quattuor Evangeliorum

(BS2560.A2)

Mack. Burton L. – A Myth of Innocence

(BS2585.2)

Witherington, Ben – The Gospel of Mark: A Socio-rhetorical Commentary

(BS2585.53)

Ehrman, Bart D. – Lost Christianities: The Battles for Scriptures and the Faiths We Never Knew

(BS2840.E4)

Luther, Martin – Luther's Small Catechism with Additions Including the Augsburg Confession

(BR331.K64)

Strong, James – Strong's Exhaustive Concordance of the Bible with Hebrew and Greek Dictionaries

(BS425)

Illustrated Dictionary and Concordance of the Bible

(BS440)

Breck, John – Scripture in Tradition: The Bible and Its Interpretation in the Orthodox Church

(BS476)

McDowell, Josh – The New Evidence that Demands a Verdict

(BS480)

Laymon, Charles M. – The Interpreter's One-Volume Commentary on the Bible

(BS491.2)

Cross, John R. – The Stranger on the Road to Emmaus

(BS511.2)

Reader's Digest Mysteries of the Bible; the Enduring Questions of the Scriptures

(BS538)

Smith, Brendan Powell – The Brick Bible

(BS550.3)

Kent, Paul and McLaughlan, David – Know Your Bible: All 66 Books Explained and Applied

(BS593)

Septuagint with Apocrypha

(BS742)

Biblia Sacra Vulgata

(BS75)

Newman, John Henry – An Essay on the Development of Christian Doctrine

(BT21)

Ehrman, Bart D. – Did Jesus Exist? The Historical Argument for Jesus of Nazareth

(BT303.2)

Cresswell, Peter – The Invention of Jesus: How the Church Rewrote the New Testament

(BT303.2)

Swindoll, Charles R. – Improving Your Serve: The Art of Unselfish Living

(BT738.4)

Behr, John – Formation of Christian Theology: Volume 1: The Way to Nicea

(BT999)

Behr, John – Formation of Christian Theology: Volume 2: The Nicene Faith, Part 1

(BT999)

Behr, John – Formation of Christian Theology: Volume 2: The Nicene Faith, Part 2

(BT999)

Robinson, James M. – The Nag Hammadi Library

(BT1391)

Dix, Gregory – The Shape of the Liturgy

(BV178)

Mother Maria Skobtsova – Mother Maria Skobtsova: Essential Writings

(BV4501.3)

Lewis, C. S. – Surprised by Joy: The Shape of My Early Life

(BV4935.L43)

Carman, Stephen L. and Owen, Bob – Quest: The Story of an Aerospace Engineer who Challenged God to Prove Himself

(BV4930)

Ware, Timothy – The Orthodox Church

(BX106)

Elder Cleopa – The Truth of Our Faith: On the Tenets of Christian Orthodoxy

(BX320.2)

Lossky, Vladimir – Dogmatic Theology: Creation, God's Image in Man & the Redeeming Work of the Trinity

(BX320.3.L6713)

Aveling, J. C. H. – The Jesuits

(BX3706.2)

The Book of Common Prayer

(BX5145)

Five Great Encyclicals: Labor, Education, Marriage, Reconstructing the Social Order, Atheistic Communism

(BX860)

Burge, James – Heloise & Abelard: A New Biography

(BX4705.A2)

Maritain, Jacques – St. Thomas Aquinas

(BX4700.T6)
C: Auxiliary Sciences of History
Graeber, David and Wengrow, David – The Dawn of Everything: A New History of Humanity

(CB19)

McNeill, William H. – The Rise of the West: A History of the Human Community

(CB59)

Sitchin, Zecharia – The 12th Planet

(CB156)

Rohl, David – The Lords of Avaris: Uncovering the Legendary Origins of Western Civilization

(CB245)

Casson, Lionel and Clairborne, Robert and Fagan, Brian and Karp, Walter – Mysteries of the Past

(CB311)

Fisher, Marshall John and Fisher, David E. – Mysteries of Lost Empires

(CB311)

Hawkes, Jacquetta – The Atlas of Early Man

(CB311)

Platt, Richard and Riddell, Chris – Castle Diary

(CB351)

Cahill, Thomas – Mysteries of the Middle Ages

(CB351)

Pine, L. G. – The Genealogist's Encyclopedia

(CS9)
D: World History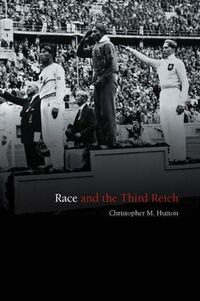 Malesky, Kee – All Facts Considered, the Essential Library of Inessential Knowledge

(D10)

Evola, Julius – Revolt Against the Modern World

(D16.8)

Butzer, Karl W. – Ancient Egypt: Discovering its Splendors

(DT61)

Epstein, Steven A. – An Economic and Social History of Later Medieval Europe, 1000-1500

(D117)

Pirenne, Henri – A History of Europe

(D117)

Cantor, Nroman F. – Medieval History: The Life and Death of a Civilization

(D118)

Roberts, J. M. – New History of the World

(D20)

Crowley, Roger – Empires of the sea : the siege of Malta, the battle of Lepanto, and the contest for the center of the world

(D215)

Mann, Charles C. – 1493, Uncovering the New World Columbus Created

(D228)

Cummins, Joseph – Turn Around and Run Like Hell: Amazing Stories of Unconventional Military Strategies That Worked

(D25.5)

Rogan, Eugene L. – The FAll of the Ottomans: The Great War in the Middle East

(D566)

Korda, Michael – Hero: The Life and Legend of Lawrence of Arabia

(D568.$.L45)

Sanborn, Frederick R. – Design for War: A Study of Secret Power Politics

(D742.U5)

Barbier, M. K. – Kursk: The Greatest Tank Battle, 1943

(D764.3.K8)

James, Lawrence – The Rise and Fal of the British Empire

(DA16)

Churchill, Winston – A History of English Speaking Peoples

(DA16)

Gardiner, Juliet – Who's Who in British History

(DA28)

Lunt, William E. – History of England

(DA30)

Cheyney, Edward P. – A Short History of England

(DA32)

Sellar, W.C. & Yeatman R.J. – 1066 and All That

(DA33)

Hibbert, Christopher – The Virgin Queen: Elizabeth I, Genius of the Golden Age

(DA355)

Wedgwood, C. V. – The Trial of Charles I

(DA396.A22)

Thomas, Charles – Celtic Britain

(DA140)

Kelly, Amy R. – Eleanor of Aquitaine and the Four Kings

(DA209.E6)

Longford, Elizabeth – Queen Victoria: Born to Succeed

(DA554)

Freeman, John and Sharpe, Sue – This Beautiful Land: Britain

(DA632)

National Geographic Society – Discovering Britain and Ireland

(DA632)

Clucas, Philip – Britain: This Beautiful Land

(DA667)

Herrior, James – James Herrior's Yorkshire

(DA670.Y6)

Seed, Brian – London

(DA684.2)

Bond, Maurice – The Houses of Parliament: The Palace of Westminster

(DA687.W6)

Newson, Barbara – Look at Windsor

(DA690.W76)

Fraser, Antonia – Mary, Queen of Scots

(DA787.A1)

Shannon, Ashley – Irish Blessings: A Photographic Celebration

(DA982)

Tuchman, Barbara Wertheim – A Distant Mirror: The Calamitous 14th Century

(DC97.5)

Tackett, Timothy – When the King Took Flight

(DC137.05)

Kemp, Gérald van der – Versailles: The Palace, the Park, the Trianon

(DC801.V56)

Hutton, Christopher – Race and the Third Reich

(DD253)

Evans, Richard J. – The Third Reich in Power

(DD256.5)

Scheider, Theodor – Frederick the Great

(DD404)

National Geographic Book Service – Greece and Rome: Builders of Our World

(DE59)

Cartledge, Paul – Alexander the Great: The Hunt for a New Past

(DF234)

Mellersh, H. E. L. – The Destruction of Knossos: The Rise and Fall of Minoan Crete

(DF261.C8)

Staccioli, Romolo Augusto – Ancient Rome: Past & Present

(DG63)

Tacitus, C. Cornellius – Annales et Historiae

(DG207.T3)

Barzini, Luigi Giorgio – The Italians

(DG455)

Shirer, William L. – The Rise and Fall of the Third Reich

(DD256.5)

Desing, Julius – Royal Castle Neuschwanstein : the king and his castle : the most important events in the life of King Ludwig II of Bavaria and his favourite Castle Neuschwanstein

(DD901.W92)

Massie, Robert K. – Peter the Great: His Life and World

(DK131)

Massie, Robert K. – Catherine the Great: Portrait of a Woman

(DK170)

Payne, Robert – The Life and Death of Lenin

(DK254.L4)

Rappaport, Helen – Caught in the Revolution: Witnesses to the Fall of Imperial Russia

(DK265.8.L4)

Rayfield, Donald – Stalin and His Hangmen

(DK268.4)

Van de Mieropp, Marc – A History of the Ancient Near East

(DS62.2)

Burden, Matthew Currier – The Blog of War: Front-Line Dispatches from Soldiers in Iraq and Afghanistan

(DS79.76)

MacDonald, Kevin – The Culture of Critique: An Evolutionary Analysis of Jewish Involvement in Twentieth-Century Intellectual and Political Movements

(DS143)

Ford, Henry Sr. – The International Jew: The World's Foremost Problem

(DS145)

Haeoe Kongbogwan – A Handbook of Korea

(DS902)

Ali, Tariq – The Duel: Pakistan on the Flight Path of American Power

(DS384)

De Bary, William Theodore – The Sources of Indian Tradition

(DS423)

Keay, John – India, A History

(DS451)

Ebrey, Patricia Buckley – Cambridge Illustrated History of China

(DS706)

National Geographic Society – Journey into China

(DS712)

Ten Famouse Chinese Scenic Wonders

(DS712)

Van Staaveren, Jacob – An American in Japan, 1945-1948: A Civilian View of the Occupation

(DS894.59.Y3485)
E-F: History of the Americas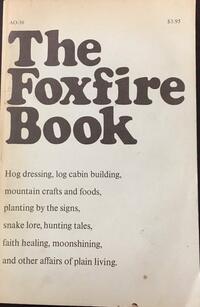 Urdang, Laurence – The Timetables of American History

(E18.5)

Hancock, Graham – America Before: The Key to Earth's Lost Civilization

(E61)

Robinson III, Charles M. – The Plains Wars, 1757-1900

(E78.G73)

Time-Life Books – The American Indians: The European Challenge

(E78.W5)

William Red Fox – The Memoirs of Chief Red Fox

(E90.R4)

Jennings, Francis – The Ambiguous Iroquois Empire: The Covenant Chain Confederation of Indian Tribes with English Colonies from its Beginnings to the Lancaster Treaty of 1744

(E93)

Little, Gregory – Path of Souls: The Native American Death Journey: Cygnus, Orion, the Milky Way, Giant Skeletons in Mounds, & the Smithsonian

(E98.M8)

Bryant, Page – The Aquarian Guide to Native American Mythology

(E98.R3)

Sonnichsen, C. L. – Geronimo and the End of the Apache Wars

(E99.A6)

Mooney, James – Myths of the Cherokee

(E99.C5)

Childs, Craig – House of Rain: Tracking a Vanished Civilization across the American Southwest

(E99.C37)

The Ancient Cliff Dwellers of Mesa Verde – Arnold, Caroline

(E99.P9)

Greenblatt, Stephen – New World Encounters

(E141)

Reader's Digest – Historic Places

(E159)

Fischer, David Hackett – Albion's Seed: Four British Folkways in America

(E169.1)

Durant, John and Durant, Alice K. Rand – The Presidents of the United States

(E176.1)

Morison, Samuel Eliot – The Oxford History of the American People

(E178)

Miller, John J. and Molesky, Mark – Our Oldest Enemy: A History of America's Disastrous Relationship with France

(E183.8.F8)

Sowell, Thomas – Ethnic America

(E184.A1)

Hostetler, John A. – Amish Society

(E184.M45)

Ellis Cose – The Rage of a Privileged Class: Why Are Middle-Class Blacks Angry? Why Should America Care?

(E185.86)

Hurmence, Belinda – Before Freedom: 48 Oral Histories of Former North and South Carolina Slaves

(E444)

Adams, Nehemiah – A South-side View of Slavery: or Three Months at the South in 1854

(E449)

Parsons, Charles Grandison – An Inside View of Slavery; or A Tour Among the Planters

(E449)

Künstler, Mort – Jackson and Lee: Legends in Gray

(E467)

Long, A. L. – Memoirs of Robert E. Lee

(E467.1.L4)

Katcher, Philip – Great Gambles of the Civil War

(E470)

Henry, Robert Selph – The Story of the Confederacy

(E487)

Mann, Charles C. – 1491, New Revelations of the Americas Before Columbus

(E61)

Wharton, H. M. – War Songs and Poems of the Southern Confederacy, 1861-1865: a Collection of the Most Popular and Impressive Songs and Poems of War Times, Dear to Every Southern Heart

(E647)

The Blue Book of the John Birch Society

(E743.5)

Stormer, John A. – The Death of a Nation

(E743.5)

The Official Warren Commission Report on the Assassination of President John F. Kennedy

(E842.9)

Ramo, Joshua Cooper – The Age of the Unthinkable

(E902)

Chomsky, Noam – Interventions

(E902)

Stoltzfus, Louise – Amish Women: Lives and Stories

(F157.L2)

de las Casas, Bartolomé – Brevisima relación de la destrución de las Indias

(F1411)

Shaw, Mary – According to Our Ancestors: Folk Texts from Guatemala and Honduras

(F1465.3.F6)

Whitener, Rogers – Thrice-Told Tales

(F217.A65)

The Foxfire Book

(F291.2)

The Foxfire Book 2

(F291.2)

Gill, Joan E. and Read, Beth R. – Born of the Sun

(F311)

Howard, Harold P. – Sacajawea

(F592.7)

Edrinn, Roger – Colorado Fourteeners: The 54 Highest Peaks

(F777)
G: Geography, Anthropology, Recreation
King, Larry – Travel for Fun and Profit

(G151)

Jenkins, Simon – Nelson's 3-D Bible Mapbook: A Graphically Exciting New Way to Experience the Great Events and Places of the Bible

(G2230)

Winer, Richard – Ghost Ships: True Stories of Nautical Nightmares, Hauntings, and Disasters

(G525)

National Geographic – National Geographic Atlas of the World

(G1021)

National Geographic – National Geographic Collegiate Atlas of the World

(G1021)

Haywood, John – The Penguin Historical Atlas of Ancient Civilizations

(G1033)

These United States: Our Nation's Geography, History, and People

(G1200)

Wells, Spencer – Pandora's Seed: The Unforeseen Cost of Civilization

(GF75)

Cochran, Gregory and Harpending, Henry – the 10,000 Explosion: How Civilization Accelerated Human Evolution

(GN281.4)

Hoebel, E. Adamson – Man in the Primitive World: An Introduction to Anthropology

(GN315)

National Geographic Society – Peoples of the World

(GN378)

Ferdon, Edwin N. – Early Tonga: As the Explorers Saw It 1616-1810

(GN671.T5)

Cremo, Michael A. & Thompson, Ricahrd L. – Forbidden Archaeology: The Hidden History of the Human Race

(GN741)

Hancock, Graham – Magicians of the Gods: The Forgotten Wisdom of Earth's Lost Civilization

(GN751)

Cayce, Hugh Lynn – Edgar Cayce on Atlantis

(GN751.C35)

Marshack, Alexander – The Roots of Civilization: The Cognitive Beginnings of Man's First Art, Symbol and Notation

(GN772)

Bord, Janet and Bord, Colin – Prehistoric Britain from the Air

(GN805)

Bruce, Annette J. – More Tellable Cracker Tales

(GR110.F5)

Harden, John – Tar Heel Ghosts

(GR110.N8)

Reek, Jan van – Hypermodern Strategy

(GV1445)

Manning, Russ and Jamieson, Sondra – The Best of the Great Smoky Mountains National Park: A Hiker's Guide to Trails and Attractions

(GV199.42.G73)
H: Social Sciences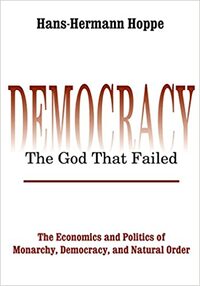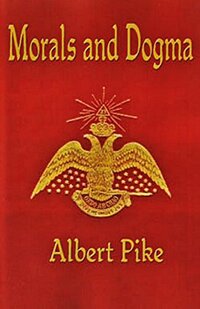 Greenspan, Alan – The Age of Turbulence

(HB119.G74)

Hazlitt, Hentry – Economics in One Lesson (two copies)

(HB171)

Keynes, John Maynard – The General Theory of Employment, Interest and Money

(HB171)

Rothbard, Murray – Man, Economy and State with Power and Market

(HB171)

von Mises, Ludwig – Economic Policy

(HB171)

Boulding, Kenneth E. – Economic Analysis

(HB171.5)

Goodman, Kennard E. and Moore, William L. – Economics in Everyday Life

(HB171.5)

Pindyck, Robert S. and Rubinfeld, Daniel L. – Microeconomics

(HB172)

Fisher, David Hackett – The Great Wave: Price Revolutions and the Rhythm of History

(HB231)

Soros, George – The Crash of 2008 and What It Means

(HB3722)

Woods, Thomas E., Jr. – Meltdown: A Free-Market Look at Why the Stock Market Collapsed, the Economy Tanked, and Government Bailouts Will Make Things Worse

(HB3722)

Keen, Steve – Debunking Economics: The Naked Emperor Dethroned?

(HB71)

Krugman, Paul – The Accidental Theorist

(HB74.5)

Hoppe, Hans Hermann – Democracy: The God That Failed: The Economics and Politics of Monarchy, Democracy and Natural Law

(HB74.P65)

Ekelund, Robert B. Jr. and Hébert, Robert F – A History of Economic Theory and Method

(HB75)

Buchholz, Todd G. – New Ideas from Dead Economists, an Introduction to Modern Economic Thought

(HB76)

Heilbroner, Robert L. – The Worldly Philosophers

(HB76)

Paul Erlich – The Population Bomb

(HB875.E35)

Palmer, Tom G. – After the Welfare State

(HB99.3)

Krugman, Paul – Peddling Prosperity

(HB99.7)

Walton, Gary M. and Rockoff, Hugh – History of the American Economy

(HC103)

Krugman, Paul – The Great Unravelling

(HC106)

Krugman, Paul – The Conscience of a Liberal

(HC110.I5)

Clark, Gregory – A Farewell to Alms

(HC21)

Easterly, William – The Elusive Quest for Growth

(HC59.72.P6)

Simon, Julian L. and Kahn, Herman – The Resourceful Earth

(HC59.R445)

Chang, Gordon G. – The Coming Collapse of China

(HC427.92)

Dixit, Avinash K. and Nalebuff, Barry J. – Thinking Strategically, The Competitive Edge in Business, Politics, and Everyday Life

(HD30.28)

Adams, Scott – The Dilbert Principle

(HD31)

Ehrenreich, Barbara – Nickel and Dimed

(HD4918)

Thiel, Peter – Zero to One: Notes on Start-Ups, or How to Build the Future

(HD62.5)

Montgomery, David – Beyond Equality: Labor and the Radical Republicans 1862-1872

(HD8076)

Caplan, Bryan – The Myth of the Rational Voter: Why Democracies Choose Bad Policies

(HD87)

Bhagwati, Jagdish – In Defense of Globalization

(HF1359)

Krugman, Paul and Obstfield, Maurice – International Economics

(HF1359)

Lechner, Frank J. and Boli, John – The Globalization Reader

(HF1359)

Myrdal, Gunnar – Beyond the Welfare State

(HF1411)

Graeber, David – Bullshit Jobs: A Theory

(HF5549.5.J63)

Soros, George – In Defense of Open Society

(HG172.S63)

Howard, Clark – Clark Howard's Living Large in Lean Times: 250+ Ways to Buy Smart, Spend Smarter and Save Money

(HG179)

Boortz, Neal and Linder, John – The FairTax Book: Saying Goodbye to the Income Tax and the IRS

(HJ4652)

Stove, David – Darwinian Fairytales

(HM106)

O'Brien, Jodi – The Production of Reality

(HM1033)

Taleb, Nassim Nicholas – Skin in the Game

(HM1101)

Berne, Eric – Games People Play

(HM1106)

Pinker, Steven – The Better Angels of Our Nature

(HM1116)

Kropotkin, Peter – Mutual Aid: A Factor of Evolution

(HM131)

Diamond, Jared – Guns, Germs and Steel

(HM206)

Diamond, Jared M. – Collapse: How Societies Choose to Fail or Succeed

(HN13)

Murray, Charles A. – Losing Ground: American Social Policy, 1950-1980

(HN57)

Collier, Peter and Horowitz, David – Destructive Generation: Second Thoughts about the Sixties

(HN59)

Bork, Robert H. – Slouching Towards Gomorrah: Modern Liberalism and American Decline

(HN59.2)

Carlson, Tucker – Ship of Fools: How a Selfish Ruling Class Is Bringing America to the Brink of Revolution

(HN90.E4)

Lakoff, George – Moral Politics: How Liberals and Conversatives Think

(HN90.M6)

Arnold, Matthew – Culture and Anarchy

(HN389)

Jones, E. Michael – Libido Dominandi: Sexual Liberation and Political Control

(HQ472.U6)

Duggar, Michelle – The Duggars: 20 and Counting!: Raising One of America's Largest Families---How They Do It

(HQ536)

Eisler, Riane – The Chalice and the Blade, Our History, Our Future

(HQ1075)

Harris, Judith Rich – The Nurture Assumption

(HQ772)

Beuerlein, Mark – The Dumbest Generation

(HQ799.7)

Street, Oliver Day – Symbolism of the Three Degrees

(HS425)

Sora, Steven – Secret Societies of America's Elite: From the Knights Templar to Skill and Bones

(HS61)

Morals and Dogma of the Ancient and Accepted Scottish Rite of Freemasonry

(HS767)

The 9/11 Commission Report: Final Report of the National Commission on Terrorist Attacks upon the United States

(HV6432.7)

Alther, Lisa – Blood Feud: The Hatfields and the McCoys: The Epic Story of Murder and Vengeance

(HV6446)

Abagnale, Frank W. – The Art of the Steal: How to Protect Yourself and Your Business from Fraud---America's #1 Crime

(HV6695)

Thompson, Heather Ann – Blood in the Water: The Attica Prison Uprising of 1971 and Its Legacy

(HV9475.N716)

Solzhenitsyn – The Gulag Archipelago, 1918-1956: An Experiment in Literary Investigation

(HV9713)

Engels, Frederick – Socialism: Utopian and Scientific

(HX276)

Solzhenitsyn, Aleksandr Isaevich – From Under the Rubble

(HN523.5)

Hayek, F. A. – The Intellectuals and Socialism

(HX528)

More, Thomas – Utopia

(HX810.5)

Stringham, Edward P. – Anarchy and the Law

(HX833)

Schumpeter, Joseph Alois – Capitalism, Socialism and Democracy

(HX86)

Bastiat, Frederic – The Law

(HX87)
J-K: Political Science and Law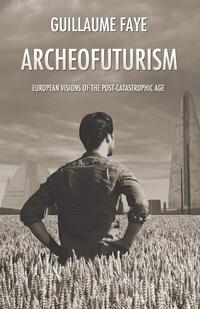 Faye, Guillaume – Archeofuturism: European Visions of the Post-Catastrophic Age

(JA84.F8)

Plato – The Republic

(JC71)

Machiavelli, Niccolò – The Prince and Other Writings

(JC143)

Hobbes, Thomas – Leviathan

(JC153)

Filmer, Robert – Patriarcha, or, The Natural Power of Kings

(JC153.F48)

Samons, Loren J. – What's Wrong with Democracy?

(JC421)

Mill, John Stewart – On Liberty

(JC585)

Reed, Lawrence W. – Are We Good Enough for Liberty?

(JC585)

Jeffery, – People's War: New Light on the Struggle for South Africa

(JQ1998.A4)

Beard, Charles – An Economic Interpretation of the Constitution of the United States

(JK146)

Smith, Bradley A. – Unfree Speech: The Folly of Campaign Finance Reform

(JK1991)

de Tocqueville, Alexis – Democracy in America

(JK216)

Brimelow, Peter – Alien Nation: Common Sense about America's Immigration Disaster

(JV6493)

Fukuyama, Francis – America at the Crossroads: Democracy, Power and Neoconservative Legacy

(JZ1480)

Black, Henry Campbell – Black's Law Dictionary: Definitions of the Terms and Phrases of American and English Jurisprudence, Ancient and Modern

(KF156)

Silverglate, Harvey A. and French, David A. and Lukianoff, Greg – FIRE's Guide to Free Speech on Campus

(KF4123.5)

Bernstein, David E. – You Can't Say That!

(KF4749)
L-N: Education, Music, Fine Arts
Bloom, Allan – The Closing of the American Mind: How Higher Education Has Failed Democracy and Impoverished the Souls of Today's Students

(LA227.3)

Russell, Bertrand – Education and the Good Life

(LB775)

Baptist Hymnal

(M2122)

Towner, D. B., Lorenz, E. S. and Wilson, Ira B. – Songs of Praise: A Collection of Gospel Songs for Men's Voices

(M2198)

Baumer, Dorothea – Guide to the Castles

(N495)

Kunsthistorisches Museum Wien – Masterpieces of the Secular Treasury

(N1677)

Treasures of Russia: From Peterhof Palaces of the Tsars

(NK975)

Packham, Jo – Decorate Rich: Creating a Fabulous Look for Less

(NK1980)

International Graphic Society – The Arts of Mankind: Painting, Architecture, Music

(N5302)

Barral i Altet, Xavier – The Early Middle Ages: From Late Antiquity to A.D. 1000

(NA350)

Desing, Julius – The Royal castle of Neuschwanstein : description of the castle, history of the construction, the sagas

(NA7741.N49)

Churchill, Winston S. – Painting as a Pastime: An instructive and inspiring invitation to the joy of painting

(ND1142)

Cornelius, Maurits – The Graphic Work of M.C. Escher

(NE670.E75)
P: Philology, Linguistics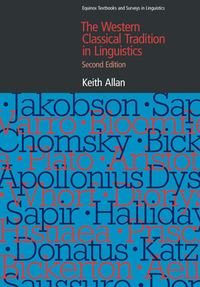 Crystal, David – The Cambridge Encyclopedia of Language

(P29)

Smith, Luke – External Possession and the Undisentanglability of Syntax and Semantics
Chomsky, Noam – Language and Mind

(P106)

Harris, Roy – Language, Saussure and Wittgenstein, How to Play Games with Words

(P106)

Pinker, Steven – Words and Rules, the Ingredients of Language

(P106)

Pinker, Steven – The Stuff of Thought

(P107)

Newmeyer, Frederick – Linguistics: The Cambridge Survey: I Linguistic Theory: Foundations

(P121)

Newmeyer, Frederick – Linguistics: The Cambridge Survey: II Linguistics Theory: Extensions and Implications

(P121)

Ohio State University – Language Files 11

(P121)

Chomsky, Noam – The Logical Structure of Linguistic Theory

(P158)

Falk, Yehuda N. – Lexical-Functional Grammar, An Introduction to Parallel Constraint-Based Syntax

(P158.25)

Seuren, Pieter A. M. – Chomsky's Minimalism

(P158.28)

Gutiérrez, Bravo and Arellanes Arellanes, Francisco and Peón Herrero, Mario Ernesto Chávez – Nuevos estudios de Teoría de la Optimalidad

(P158.42)

Richards, Norvin – Contiguity Theory

(P224.R43)

Bresnan, Joan and Asudeh, Ash and Tolivonen, Ida and Wechsler, Stephen – Lexical-Functional Syntax

(P291)

Chomsky, Noam – Aspects of the Theory of Syntax

(P291)

Freidin, Robert – Syntax

(P291)

Saeed, John I. – Semantics

(P325)

Dalby, Andrew – Dictionary of Languages, the Definitive Reference to More than 400 Languages

(P371)

Allan, Keith – The Western Classical Tradition in Linguistics

(P61)

Seuren, Pieter A. M. – Western Linguistics: An Historical Introduction

(P61)

Klein, Jared – An Indo-European Chrestomathy
Watkins, Calvert – The American Heritage Dictionary of Indo-European Roots

(P615)

Sampson, Geoff – Schools of Linguistics

(P77)

Harris, Randy Allen – The Linguistics Wars

(P85.C47)

Cutting, Joan – Pragmatics and Discourse

(P99.4.P72)

Chadwick, John – The Decipherment of Linear B

(P1038)
PA: Greek and Latin language and Literature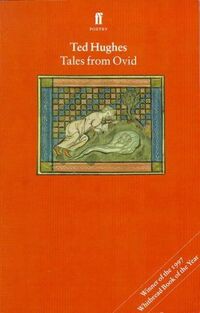 Morrison, Clinton and Barnes, David H. – New Testament Word Lists

(PA881)

Magoffin, Ralph van Deman and Henry, Margaret Young – Latin First Year

(PA2087)

Wheelock, Frederic M. – Latin, an Introductory Course Based on Ancient Authors

(PA2087.5)

Orberg, Hans H – Roma Aeterna

(PA2094.5)

Orberg, Hans H – Colloquium Personarum

(PA2095)

Orberg, Hans H – Lingua Latina

(PA2095)

Simpson, D. P. – Cassell's Latin Dictionary

(PA2365.E5)

Landis, Paul – Four Famous Greek Plays

(PA3626.A2)

Aeschylus – The Oresteia

(PA3827.A7)

Aeschylus – The Oresteian Trilogy: Agamemnon, The Choephori, The Eumenides

(PA3827.A7)

Apollonius of Rhodes – Jason and the Argonauts (Argonautica)

(PA3872)

Euripides – Euripides V: Electra, The Phoenician Women, The Bacchae

(PA3975)

Euripides – Alcestis/Hippolytus, Iphigenia in Tauris

(PA3975)

Euripides – Three Plays of Euripides: Alcestis, Medea, the Bacchae

(PA3975)

Euripides – Alcestis and Other Plays

(PA3975.A5)

Corpus Hermeticum – Hermes Trismegistus

(PA3998)

Homer – The Iliad

(PA4025.A2)

Homer – The Odyssey

(PA4025.A5)

Sophocles – The Theban Plays

(PA4414.A1)

Sophocles – The Complete Plays

(PA4414.A1)

Sophocles – Electra and Other Plays

(PA4414.A2)

Feyerabend, Karl – Greek-English Dictionary

(PA445.E5)

Liddell, H. G. and Scott – Greek-English Lexicon

(PA445.E5)

Juvenal – The Sixteen Satires

(PA6447.E5)

Lucretius – On the Nature of Things

(PA6483.E5)

Hughes, Ted – Tales from Ovid: Twenty-Four Passages from the 'Metamorphoses' by Ovid

(PA6522)

Petronius – the Satyricon and the Fragments

(PA6558.E5)

Pliny the Younger – Pliny: A Self-Portrait in Letters

(PA6639.E5)

Virgil – Aeneid

(PA6807.A5)

Virgil – The Pastoral Poems

(PA6807.B7)

Abelard, Peter – The Letters of Abelard and Heloise

(PA8201)

Erasmus, Desiderius – Ten Colloquies of Erasmus

(PA8508.E5)
PC: Romance Languages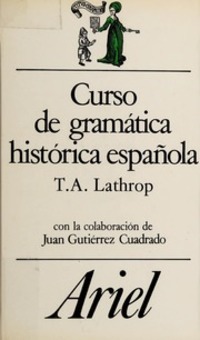 Decker, Henry W. and Bernhard, Francoise – Modern French

(PC211)

Azevedo, Milton M. – Introducción a la Lingüística Española

(PC4073)

Lathrop, T. A. and Gutiérrex Cuadrado, Juan – Curso de gramática histórica española

(PC4101)

Madrigal, Margarita – Madrigal's Magic Key to Spanish

(PC4128)

Moreno, Oscar – Gramática avanzada del español

(PC4129.E5)

Cash, Annette G. and Murray, James C. – Teoría y técnicas de traduccón: primeras etapas

(PC4498)

Gili Gaya, Samuel – Vox: Diccionario abreviado de la lengua española

(PC4625)

University of Chicago – The University of Chicago Spanish Dictionary: Spanish-English, English-Spanish

(PC4640)
PD-PG: Germanic and Slavic Languages and Literatures
Lambdin, Thomas O. – An Introduction to the Gothic Language

(PD1123)

Hugo – Swedish Phrase Book

(PD5121)

McKnight, George Harley – The Evolution of the English Language: From Chaucer to the Twentieth Century

(PE1075)

Warriner, John E. and Whitten, Mary E. and Friggith, Francis J. – Warriner's English Grammar and Composition

(PE1112)

Elson, William H. and Keck, Christine – Elson Grammar School Literature Book Two

(PE1121)

Mitchell, Brucew and Robinson, Fred C. – A Guide to Old English

(PE131)

Evans, Jonathan – An Introduction to Old English

(PE135)

Bright, James W. – Bright's Anglo-Saxon Reader

(PE137)

Gottschalk, Katherine and Keith Hjortshoj – The Elements of Teaching Writing

(PE1404)

Forsyth, Mark – The Elements of Eloquence

(PE1421)

McCloskey, Deirdre N. – Economical Writing

(PE1479.E35)

The Compact Edition of the Oxford English Dictionary: Complete Text Reproduced Micrographically

(PE1625)

Fowler, Henry Watson – A Dictionary of Modern English Usage

(PE1628)

The Winston Dictionary: College Edition

(PE1628)

Sharp, Stanley Louis and Strothmann, Friedrich Wilhelm – German Reading Grammar

(PF3111)

Morgan, Baynard Quincy and Strothmann, Friedrich Wilhelm – Reading German

(PF3117)

Berlitz – Berlitz Self-Teaching German

(PF3121)

Dostoyevsky, Fyodor – Crime and Punishment

(PG3326)

Dostoyevsky, Fyodor – The Grand Inquisitor

(PG3326)
PJ-PL: Oriental, Indo-Iranian, East-Asian and Oceanian Languages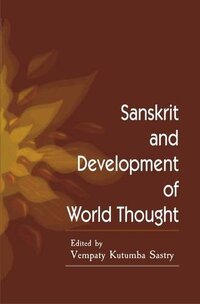 Anonymous – The Epic of Gilgamesh

(PJ3771.G5)

Wightwick, Jane and Gaafar, Mahmoud – Mastering Arabic

(PJ6307)

Luxenberg, Christoph – The Syro-Aramaic Reading of the Koran: A Contribution to Decoding the Language of the Koran

(PJ6696)

Burnell, Arthur Coke – On the Aindra school of Sanskrit grammarians, their place in the Sanskrit and subordinate literatures

(PK407)

Sastry, Vempaty Kutumba – Sanskrit and Development of World Thought

(PK423)

Elwell-Sutton, L. P. – Elementary Persian Grammar

(PK6235)

Whitney, William Dwight – A Sanskrit Grammar: Including Both the Classical Language, and the Older Dialects, of the Veda and Brahmana

(PK663)

Sutherland, Goldman – Devavanipravesika

(PK666)

Whitney, William Dwight – The Roots, Verb-Forms, And Primary Derivatives of the Sankstrit Language: A Supplement to his Sanskrit Grammar

(PK745)

DeFrancis, John – Intermediate Chinese

(PL11117)

DeFrancis, John – Advanced Chinese

(PL1121.C5)

Defense Language Institute – Chinese: Basic Course

(PL1125)

Seligman, Scott D. – Mandarin Chinese at a Glance

(PL1125.E6)

DeFrancis, John – The Chinese Language, Fact and Fantasy

(PL1171)

Oxford Chinese Dictionary

(PL1455)

Confucius – Confucius Analects: With Selection from Traditional Commentaries

(PL2478)

Waley, Arthur – Translations from the Chinese

(PL3277.E3)

Burlington, Scott – Instant Hawaiian

(PL6445)

Pukui, Mary Kawena and Elbert, Samuel H. and Mookini, Esther T. – The Pocket Hawaiian Dictionary

(PL6446)
PN: General Literature
Matthews, John – The Arthurian Tradition

(PN685)

Butterworth, Hezekiah – The Story of America

(PN1009.A1)

Kaplar, Richard T. and Patrick D. Maines – The Government Factor: Undermining Journalistic Ethics in the Information Age

(PN4888.E8)

Thompson, Karl F – Classics of Western Thought: II. Middle Ages, Renaissance, and Reformation

(PN6014)

Schwarz, Leo W. – Feast of Leviathan: Tales of Adventure, Faith and Love from Jewish Literature

(PN6071.J5)

Bartlett, John – Bartlett's Familiar Quotations: A Collection of Passages, Phrases, and Proverbs Traced to Their Sources in Ancient and Modern Literature

(PN6081)

Treasury of Familiar Quotations

(PN6081)

Clayes, Stanley A. – Drama and Discussion

(PN6112)

Reader's Digest Treasury of American Humor

(PN6162)

The Onion – Dispatches from the Tenth Circle

(PN6165)

The Onion – Our Dumb World

(PN6231.A74)

Raymond, Eric S. – The New Hacker's Dictionary

(PN6231.E4)

Dormen, Lesley and Zussman, Mark – The Secret Life of Girls

(PN6231.G5)

The Onion – Our Dumb Century

(PN6231.N6)

Gómez Dávila, Nicolás – Escolios a un texto implícito

(PN6275)

Brown, Jeffrey – Darth Vader and Son

(PN6727.B7575)

Watterson, Bill – Calvin and Hobbes: Scientific Progress Goes 'Boink'

(PN6728.C34)

Lewis, C. S. – The Discarded Image: An Introduction to Medieval and Renaissance Literature

(PN671)
PQ: Romance Literature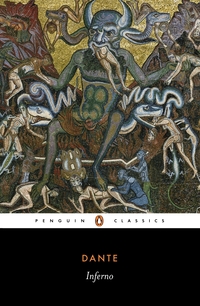 Lyon, Pamela – French Short Stories; Nouvelles françaises

(PQ1275)

de Montaigne, Michel – Montaigne Selected Essays

(PQ1642.E6)

Morlière, Jean-Baptiste – Tartuffe and Other Plays

(PQ1842)

De Saint-Exupéry – Sazadeo Qickek

(PQ2637.A274)

Alighieri, Dante – The Divine Comedy

(PQ4315)

Alighieri, Dante – The Inferno

(PQ4315.2)

Alighieri, Dante – I: Hell (Sayers translation)

(PQ4315.2)

Eco, Umberto – Foucault's Pendulum

(PQ4864.C6)

De la Vega, Garcilaso – Poesías

(PQ6391)

Garcia Lorca, Federico – Rosita la soltera

(PQ6613.A763)

Pérez-Reverte, Arturo – La tabla de Flandés

(PQ6666.E765)

Rulfo, Juan – Pedro – y El Llano en llamas

(PQ7297.R89)

García Márquez, Gabriel – One Hundred Years of Solitude

(PQ8180.17.A73)

Saramago, José – Caín

(PQ9281.A66)
PR: English Literature
Gray, Douglas – The Oxford Book of Late Medieval Verse & Prose

(PR1120)

Clark, Thomas Curtis and Gillespie, Esther A. – 1000 Quotable Poems

(PR1175)

Barbe, Waitman – Famous Poems Explained: Helps to Reading with the Understanding, with Biographical Notes of the Authors

(PR1175)

Cawley, Arthur C. – Everyman and Medieval Miracle Plays

(PR1260)

Beowulf

(PR1583)

Chaucer, Geoffrey – Chaucer's Major Poetry

(PR1851)

Chaucer, Geoffrey – The Canterbury Tales

(PR1870.A1)

Collis, Louise – Memoirs of a Medieval Woman

(PR2007)

Malory, Thomas – Le Morte d'Arthur

(PR2041)

Craig, W. J. – The Complete Works of William Shakespeare

(PR2753.C8)

Shakespeare, William – Hamlet (2 copies)

(PR2801.A2)

Shakespeare, William – Macbeth

(PR2823.A2)

Shakespeare, William – A Midsummer Night's Dream

(PR2827.A2)

Shakespeare, William – The Merchant of Venice

(PR2825.A2)

Shakespeare, William – The Sonnets

(PR2848.A2)

Crystal, David – The Oxford Dictionary of Original Shakespearean Pronunciation

(PR2892)

Bunyan, John – Pilgrim's Progress

(PR3330)

Milton, John – Paradise Lost and Other Poems

(PR3560)

Coleridge, Samuel Taylor – The Rime of the Ancient Mariner

(PR4479)

Dickens, Charles – Great Expectations

(PR4560)

Shaw, George Bernard – Pygmalion

(PR5363)

Stevenson, Robert Louis – The Black Arrow

(PR5484)

Stevenson, Robert Louis – New Arabian Nights

(PR5484)

Wells, H. G. – The Island of Dr. Moreau

(PR5774)

Wilde, Oscar – The Importance of Being Earnest

(PR5818)

Christie, Agatha – Death on the Nile

(PR6005.H66)

Christie, Agatha – The Nursery Rhyme Murders

(PR6005.H66)

Forster, Edward Morgan – A Room with a View

(PR6011.058)

Golding, William – Lord of the Flies

(PR6013.O35)

Graves, Robert – Claudius the God and His Wife Messalina

(PR6013.R35)

Lewis, C. S. – The Lion, the Witch and the Wardrobe

(PR6023.E926)

Huxley, Aldous – Brave New World

(PR6015.U9)

Tolkien, J. R. R. – The Lord of the Rings, One-Volume Edition

(PR6039.O32)

Tolkien, J. R. R. – The Tolkein Reader

(PR6039.O32)

White, T. H. – The Once and Future King

(PR6045.H2)

Adams, Douglas – Life, the Universe and Everything

(PR6051.D3352)

Erickson, Paul – Doctor Who: The Ark

(PR6052.R449)

Burgess, Anthony – A Clockwork Orange

(PR6052.U638)

Grimwade, Peter – Doctor Who: Planet of Fire

(PR6057.R545)

Halleck, Reuben Post – History of English Literature

(PR85)

Achebe, Chinua – Things Fall Apart

(PR9387.9.A3)
PS: American Literature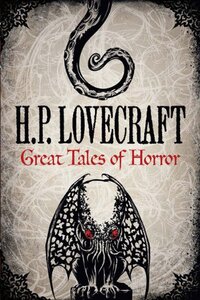 Twain, Mark – The Adventures of Tom Sawyer

(PS1306)

Twain, Mark – A Connecticut Yankee in King Arthur's Court

(PS1308)

Emerson, Ralph Waldo – The Essential Writings of Ralph Waldo Emerson

(PS1602)

Hawthorne, Nathaniel – The Scarlet Letter

(PS1868)

Poe, Edgar Allan – Edgar Allan Poe Reader

(PS2603)

Poe, Edgar Allen – Tales of Terror and Detection

(PS2612)

Thoreau, Henry David – Walden

(PS3048)

Wallace, Lew – Ben Hur

(PS3134)

Whitman, Walt – Complete Poetry and Selected Prose

(PS3200)

Burroughs, Edgar Rice – Tarzan and the Lost Safari

(PS3503.U687)

Faulkner, William – Light in August

(PS3511.A86)

Fitzgerald, F. Scott – The Great Gatsby

(PS3511.I9)

Hemingway, Ernst – A Farewell to Arms

(PS2515.E37)

Hemingway, Ernst – Green Hills of Africa

(PS3515.E37)

Heinlein, Robert A. – For Us, the Living

(PS3515.E288)

Heinlein, Robert A. – The Moon is a Harsh Mistress

(PS3515.E288)

Lovecraft, H. P. – Great Tales of Horror

(PS3523.O833)

Lovecraft, H. P. – The Case of Charles Dexter Ward

(PS3523.O833)

Lovecraft, H. P. – The Doom That Came to Sarnath

(PS3523.O833)

Lovecraft, H. P. – The Dream Quest of Unknown Kadath

(PS3523.O833)

Lovecraft, H. P. – The Tomb

(PS3523.O833)

Rodgers, Marion Elizabeth – Mencken & Sara

(PS3525.E43)

Mencken, H. L. – The Vintage Mencken

(PS3525.E43)

Rand, Ayn – Atlas Shugged

(PS3535.A547)

Skinner, B. F. – Walden Two

(PS3537.K527)

Smith, Clark Ashton – Hyperborea

(PS3537.M335)

Bear, Greg – Darwin's Radio

(PS3552.E157)

Card, Orson Scott – Ender's Game

(PS3553.A655)

Crichton, Michael – Congo

(PS3553.R48)

Crichton, Michael – Jurassic Park

(PS3553.R48)

Crichton, Michael – Timeline

(PS3553.R48)

Dick, Philip K. – Dr. Bloodmoney

(PS3554.I3)

Dick, Philip K. – Flow My Tears, The Policeman Said

(PS3554.I3)

Herbert, Frank – Dune

(PS3558.E63)

Jordan, Robert – The Eye of the World

(PS3560.O7617)

King, Stephen – The Bazaar of Bad Dreams

(PS3561.I483)

Myers, Bill – Blood of Heaven

(PS3563.Y36)

Myers, Bill – Fire of Heaven

(PS3563.Y36)

Myers, Bill – Threshold

(PS3563.Y36)

Quinn, Daniel – Ishmael: An Adventure of the Mind and Spirit

(PS3567.U338)

Pearl, Matthew – The Dante Club

(PS3616.E25)

Asimov, Isaac – Before the Golden Age: A Science Fiction Anthology of the 1930's

(PS648.S3)

Saramago, José – Todos los nombres

(PS9281.A66)
PQ-PZ: Other Literature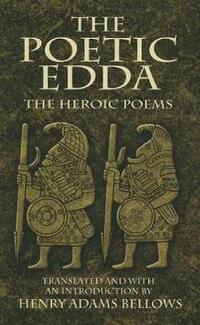 Voltaire – Candide, Zadig and selected stories

(PQ2081.E5)

Hesse, Hermann – Siddhartha

(PT2617.E85)

Hesse, Hermann – The Glass Bead Game

(PT2617.E85 G513)

Sturluson, Snorri – Poetic Edda

(PT7235)

Sturluson, Snorri – Prose Edda

(PT7313.E5)

Borges, Jorge Luis – Ficciones

(PW7797.B635)

Connor, Ralph – Black Rock: a Tale of the Selkirks

(PZ3.G654)

Roberts, James Hall – The Q Document

(PZ4.D913)

Kroyatin, Christopher – The Best Ghost Stories Ever

(PZ5)

Gregory, Kristiana – The Winter of Red Snow: The Revolutionary War Diary of Abigail Jane Stewart

(PZ7.G8619)

Tolkien, J. R. R. – The Hobbit

(PZ7.T5744)

Wilder, Laura Ingalls – Little House (entire series)

(PZ7.W6461)

Jacobs, Joseph – Favorite Celtic Fairy Tales

(PZ8)

Baum, L. Frank – The Wizard of Oz

(PZ8.B327)

The Brothers Grimm Fairy Tales

(PZ8.G882)

The Complete Grimm's Fairy Tales

(PZ8.G882)
QA: General Science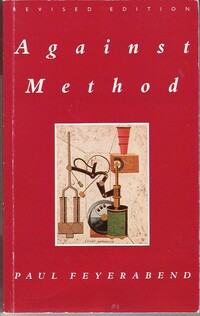 de Santillanna, Giorgio – The Origins of Scientific Thought: from Anazimander to Proclus, 600 B.C. to 300 A.D.

(Q125)

Gardner, Martin – Great Essays in Science

(Q171)

Kuhn, Thomas – The Structure of Scientific Revolutions

(Q175)

Wiener, Norbert – The Human Use of Human Beings

(Q175)

Feyerabend, Paul – Against Method

(Q175)

Motterlini, Matteo – For and Against Method: Including Lakatos's Lectures on Scientific Method and the Lakatos-Feyerabend Correspondence

(Q175.3)

Taleb, Nassim Nicholas – Antifragile

(Q375)

Taleb, Nassim Nicholas – The Black Swan

(Q375)
QA: Mathematics
Sawyer, W. W. – Mathematician's Delight

(QA37)

Birns, Peter and Brown, Patrick and Muster, John C. C. – Unix for People

(QA76.6)

Raymond, Eric S. – The Cathedral and the Bazaar

(QA76.76.O63)

Bellos, Alex – Here's Looking at Euclid

(QA141.15)

Nyberg, Joseph A. – Second Course in Algebra

(QA152)

Wentworth, G. A. – New School Algebra

(QA152)

Hart, William – College Algebra

(QA154)

Lial, Margaret L. and Miller, Charles D. – Algebra and Trigonometry

(QA154.2)

Sokal, Alan and Bricmont, Jean – Fashionable Nonsense: Postmodern Intellectuals' Abuse of Science

(QA175)

Neugebauer, Otto – The Exact Sciences in Antiquity

(QA22)

Bharati Krsna Thirthaji Maharaja – Vedic Mathematics

(QA27.I4)

Christian, Robert R. – Introduction to Logic and Sets

(QA248)

Davis, Morton D. – Game Theory: A Nontechnical Introduction

(QA269)

Friedman, Avner – Differential Games

(QA272)

Takahashi, Shin – The Manga Guide to Statistics

(QA276)

Elis, Robert and Gulick, Denny and Gulick, Frances – Calculus with Analytic Geometry Solutions Manual for Chapters 1-10

(QA303)

Elis, Robert and Gulick, Denny and Gulick, Frances – Calculus with Analytic Geometry Solutions Manual for Chapters 10-15 and Appendices

(QA303)

Smith, Edward S. and Salkover, Meyer and Justive, Howard K. – Unified Calculus

(QA303)

Elis, Robert and Gulick, Denny – Calculus with Analytic Geometry

(QA33)

Sperling, Abraham and Stuart, Monroe – Mathematics (Made Simple Self-Teaching Library)

(QA39.2)

Horblit, Marcus and Nielson, Kaj L. – Problems in Plane Geometry with Solutions

(QA459)

Shively, Levi S. – Modern Geometry

(QA473)

Nelson, Alfred L. and Folley, Karl W. – Plane and Spherical Trigonometry

(QA531.N45)

Love, Clyde E. – Analytic Geometry

(QA551)

Hutton, Graham – Programming in Haskell

(QA76.62)

Kernighan, Brian W. and Ritchie, Dennis M. – The C Programming Language

(QA76.73.C15)

Barski, Conrad – Land of Lisp

(QA76.76.C672)

Hofstadter, Douglas – Gödel, Escher, Bach

(QA9.8)

Emmet, E. R. – Brain Puzzler's Delight

(QA95)

Emmet, E. R. – Puzzles for Pleasure

(QA95)

Gardner, Martin – aha! Gotcha, Paradoxes to puzzle and delight

(QA95)

Heafford, Philip – The Math Entertainer

(QA95)
QB-QR: Other Sciences
Hawking, Stephen W. – A Brief History of Time

(QB981)

Lerner, Eric – The Big Bang Never Happened

(QB991.B54)

Davies, Paul C. W. – How to Build a Time Machine

(QC173.59.S65)

McEvoy, J. P. and Zarate, Oscar – Quantum Theory, A Graphic Guide

(QC173.98)

Carpenter, Sharon Maddux and Carpenter, Toni Garcia – The Hurricane Handbook: A Practical Guide for Residents fo the Hurricane Belt

(QC944)

Booker, Christopher – The Real Global Warming Disaster

(QC981.8.G56)

Greenburg, Arthur – From Alchemy to Chemistry in Picture and Story

(QD11)

Valentine, Basil – Of Natural and Supernatural Things: Also, of the First Tincture, Root, and Spirit of Metals and Minerals: How the Same are Conceived, Generated, Brought Forth, Changed and Augmented

(QD25)

Pauling, Linus – General Chemistry

(QD33)

Hirschmann, Kris – Fossils

(QE714.5)

Watson, James – The Double Helix

(QH31.D434)

Shelldrake, Rupert – Morphic Resonance

(QH325)

Fodor, Jerry and Piattelli Palmarini, Massimo – What Darwin Got Wrong

(QH375)

Kadans, Joseph M. – Modern Encyclopedia of Herbs

(QK99.A1)

McFarland, J. Horace – Getting Acquainted with Trees

(QK482)

Kalman, Bobbie – The Life Cycle of a Bird

(QL676.2)

Gray, Henry – Anatomy, Descriptive and Surgical (Gray's Anatomy)

(QM23)

Overton, Frank – Applied Physiology: Including the Effect of Alcohol and Narcotics

(QP36)

Kurzweil, Ray – The Singularity is Near

(QP376)

Kandel, Eric R. and Schwartz, James H. and Jessell, Thomas M. – Essentials of Neural Science and Behavior

(QP355.2)
R: Medicine
Kennedy, Robert Francis – The Real Anthony Fauci: Bill Gates, Big Pharma, and the Global War on Democracy and Public Health

(RA644.C67)

FC&A – The Folk Remedy Encyclopedia: Olive Oil, Vinegar, Honey and 1,001 Other Home Remedies

(R733)

Tapley, Donald F. – Complete Home Medical Guide

(RC81)

Better Homes and Gardens Family Medical Guide

(RC81.A2)

The Encyclopedia of Common Diseases

(RC81.A2)

Fleischman, John – Phineas Gage: A Gruesome but True Story About Brain Science

(RC387.5)
S-T: Agriculture and Technology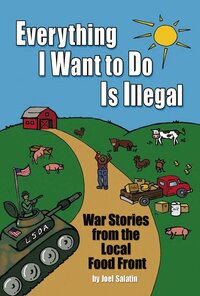 Mollison, Bill – Introduction to Permaculture

(S494.5.P47)

Salatin, Joel – Everything I Want to Do Is Illegal

(S605.5)

David the Good – Totally Crazy Easy Florida Gardening
Seymour, John – The Complete Book of Self-Sufficiency

(S605.5)

Cobleigh, Rolfe – Handy Farm Devices and How to Make Them (2 copies)

(S676)

Seymour, John – Gardener's Delight

(SB322)

Seymour, John – The Self-Sufficient Gardener

(SB324.3)

Bremness, Lesley – Herbs

(SB351.H5)

Haring, Elda – The Seedling Handbook

(SB405)

Abraham, George – The Green Thumb Garden Handbook

(SB453)

Reader's Digest Illustrated Guide to Gardening

(SB453)

Xenophon – The Art of Horsemanship

(SF309)

Luttmann, Rick and Luttmann, Gail – Chickens in Your Backyard

(SF487)

Kaczynski, Theodore John – Technological Slavery

(T14.5)

Kaczynski, Theodore John – Anti-Tech Revolution: Why and How

(T14.5)

Macaulay, David and Ardleym Neil – The Way Things Work

(T47)

Slater, Robert and Li, Ling and Li, Wen – Portraits in Silicon

(TK7885.2)

Bishop, Michael and Zimmerman, Holmes – Detailing Cars and Trucks

(TL152)

Allaby, Michael and Lovelock, James – The Greening of Mars

(TL795.7)

Firth, Francis – Egypt and the Holy Land: The Pioneering Photographic Expeditions to the Middle East

(TR790)

Simplicity Sewing Book

(TT515)

Scrap Crafts for All Occasions

(TT699)

Hébert, Francine – Introduction to Sewing and Fabric

(TT705)

Newman, Jennifer – Exquisite Embroidery

(TT775)

Young, Joan – Miracles with the Binding Stitch

(TT778.C3)

Dallas, Sarah – Scottish Highland Knits

(TT819.S35)

Blatt, Anny – Anny Blatt: Timeless Classics from the Knit Collection

(TT820)

Wat, Rebecca – Knit Tricks!: Easy Shaping Techniques: 25 Stylish Projects from Simple Rectangles

(TT820)

Abbey, Barbara – The Complete Book of Knitting

(TT820)

Bliss, Debbie – Nursery Knits: More Than 30 Designs for Clohtes, Toys and Other Items fo 0-3-year-olds

(TT825)

Lansky, Vicki – Vinegar: Over 400 Various, Versatile and Very Good Uses You've Probably Never Thought of

(TX158)

Good, Phyllis Pellman – Delicious Amish Recipes

(TX715)

Better Homes and Gardens – America's Best-Loved Community Recipes

(TX715)

Five Brothers Culinary Club – The Recipes of the Five Brothers

(TX723.2.T86)

Woodward, Sarah – The Classic Mediterraneam Cookbook

(TX725.M35)

Bishop, Jack – Vegetables Every Day

(TX801)

Lo, Kenneth – Chinese Regional Cooking

(TX724.5.C5)
Military Science
Blake, George – No Other Choice

(UB271.R92)
Books as of yet unsorted
Seb Falk – The Light Ages: The Surprising Story of Medieval Science
The Penny Catechism: A Catechism of Christian Doctrine
DeFrancis, John – Beginning Chinese Reader, Part 1
DeFrancis, John – Beginning Chinese
Flame Tree Publishing – Gothic Fantasy: Lost Worlds Short Stories
Lee, Christopher – This Sceptered Isle 55 BC to 1901
Malice, Michael – Dear Reader
McCloskey, Deirdre N. – Economic Writing
Meyer, Jerome S. – The Provocative Puzzler
Parikh, Prashant – Language and Equilibrium
Reed, Lawrence W. – Great Myths of the Great Depression
Using HTML4, Java 1.1, and Javascript 1.2
Valizadeh, Roosh – Game
Vikernes, Varg – MYFAROG 2.6